What is Australian Binary MLM Plan?
Australian Binary plan is an extension of the American binary plan. In comparison to other MLM Business Plan, Australian Binary Plan is easier and simple to understand. But it is also true that this business plan is not used broadly for business services. MLM software is completely deficient without having Australian Binary Plan because this business plan gives strength to other multilevel marketing business.
How Australian Binary Plan Works ?
Although the plan is not seen more in the market, we can adopt it for any MLM business. MLM Software supports this plan along with the other common plans like Binary MLM Plan and Matrix MLM Plan.
Australian Binary plan is a modification of the tri binary plans. The development of Australian binary plan is comparable to tri binary. The largest payout is available for the Australian binary plan members, two of them to the right and one to the left. So it is called as 2:1 or 1:2 plan. The third level consists of two child members of each parent.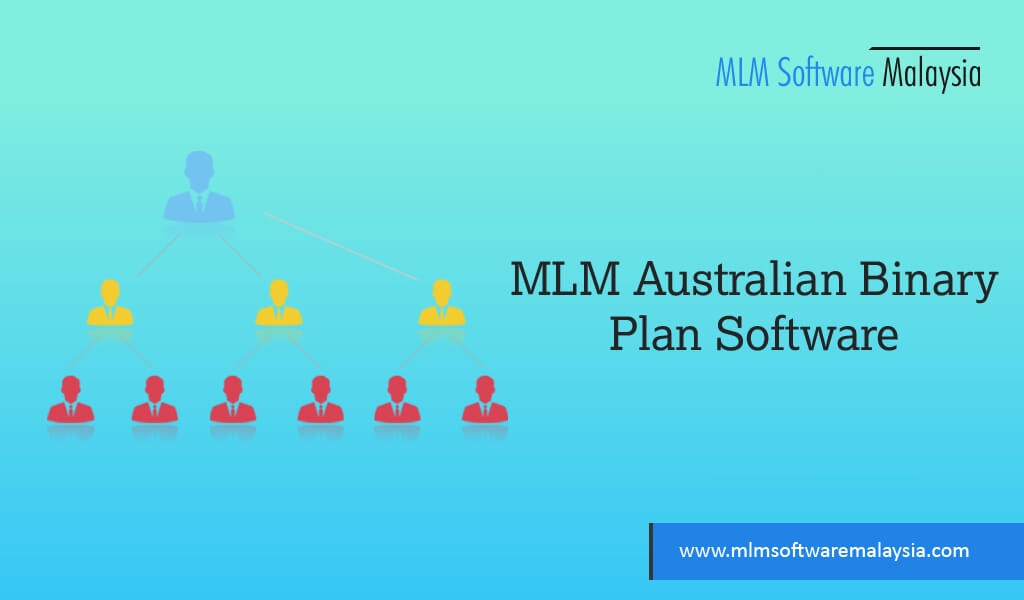 MLM Australian Binary Plan Software
MLM Companies success depends upon the many factors – your network circle, knowledge of multi-level marketing concept, secure and effective MLM software, Consultancy for MLM business, MLM Software Support and IT services, MLM Software malaysia always ready to assist in all respects.
MLM Software Malaysia developed lot of MLM Australian Binary Plan Software as well as other MLM Plan Software for various domestic and international clients and MLM Software Company providing continuously software support and services.
Why Australian Binary Plan Software ?
At MLM software malaysia we design and develop highly sophisticated and powerful MLM Australian Binary Plan Software that works perfectly to grow your MLM business. We have many years of experience in the industry, and have served quite a few clients with their software development requirements. Based upon our experience, knowledge and technical expertise, we ensure you get the best possible solution in minimum cost and time.
The success of this plan highly depends upon the power and features of the software being used to execute it. Due to being a sophisticated and advanced MLM plan, you need software that is capable of understanding the complexities, formulas and calculations of this plan and make the process easy for you. By using our software, all you need is providing the necessary information and processes for once, and the software will do everything for you automatically.
Features of MLM Australian Binary Plan Software
The software is more user-friendly.

It is simple, reliable, and secure in the mode of operations.

Registration login can be done through E-commerce systems, credit cards, and gateways.

Customization is available in a more flexible fashion.

MLM Software supports security and provides easier access to multiuser.

Integrates the SMS Service.

Helps to manage the company payout system in an easy and unique way.

Integration of payment cards and smart cards.

Integration of online payment systems.

Website replication